Uzumasa Area
Shochiku Studio — Closed to the public, one reserved party per day, custom projects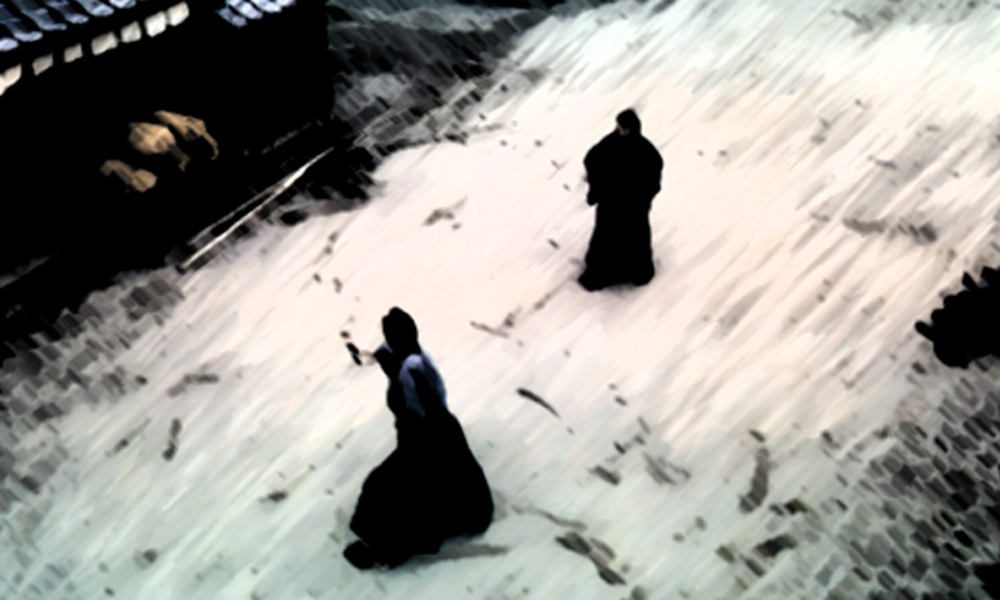 Use the studio however you want for a whole day!
Step into Shochiku Studio, which is not open to the public, and travel back in time to the Edo period!
Waiting rooms, make-up room, and costume room for cast are available to use for hair styling, makeup, and costume fitting.
Set A will be decorated exclusively for you, with private photo shoots by a dedicated lighting technician and a professional cameraman currently working as a still photographer for movies and TV dramas. (Photos will be printed and shipped at a later date.)
Fight scenes and galloping horses, which are rarely seen even when filming movies and TV dramas, are new features that can be prepared exclusively for our customers. After viewing the fight performance, you can take a private lesson in swordsmanship from a fight choreographer.
You are free to take a stroll through the open set, have a photo session, take a lesson in swordsmanship, take photos with the horses, and even have lunch. A day at Shochiku Studio, where countless masterpieces have been created, is all available to you!
Tour Details
Tour dates
Currently under consideration. Please check again at a later date.
Time
10:00 a.m. to 4:00 p.m.
* Including time for makeup and dressing
Number of people per day
1 group per day (max. 10 people per group)
Entrance fee
1 group 5,500,000 yen (incl. tax)
* Includes costume and fitting fee for 1 person. Additional costume and fitting fee will be incurred for the 2nd person and beyond.
Tour details
(1) One group per day, private use of the studio's basic contents: Set A, open set

(2) Waiting rooms for the cast are included. Depending on the number of rooms, it will be considered an option and a separate fee will be incurred.

(3) Period drama costume and fitting basic contents:
[For Women] Naigi (housewife), Town Girl
[For Men] Okappiki (private policeman), Samurai (Oiran, (Feudal Lord and other costumes are available as options with a separate fee.)

(4) Photo shoot by our exclusive lighting technician and still photographer (Location: Set A only)

(5) Original fight choreography

(6) Horse (galloping & commemorative photo, etc.)

(7) Lunch provided (light meal)
Precaution
(1) An optional charge will be incurred if you wish to have a Kagai or other special scenery art sets on Set A or the open set.

(2) If you wish to wear a wig, a wig fitting will be required on a separate day.

(3) Costumes are used for period dramas and are made to fit standard Asian body shapes.
Costumes may not be available depending on the size.

(4) An optional charge will be incurred separately if there is a request for extras.

(5) Tour content, such as the location of the fight performance, may be subject to change due to weather conditions.