Uzumasa Area
Toei Kyoto Studio Park Private Evening Party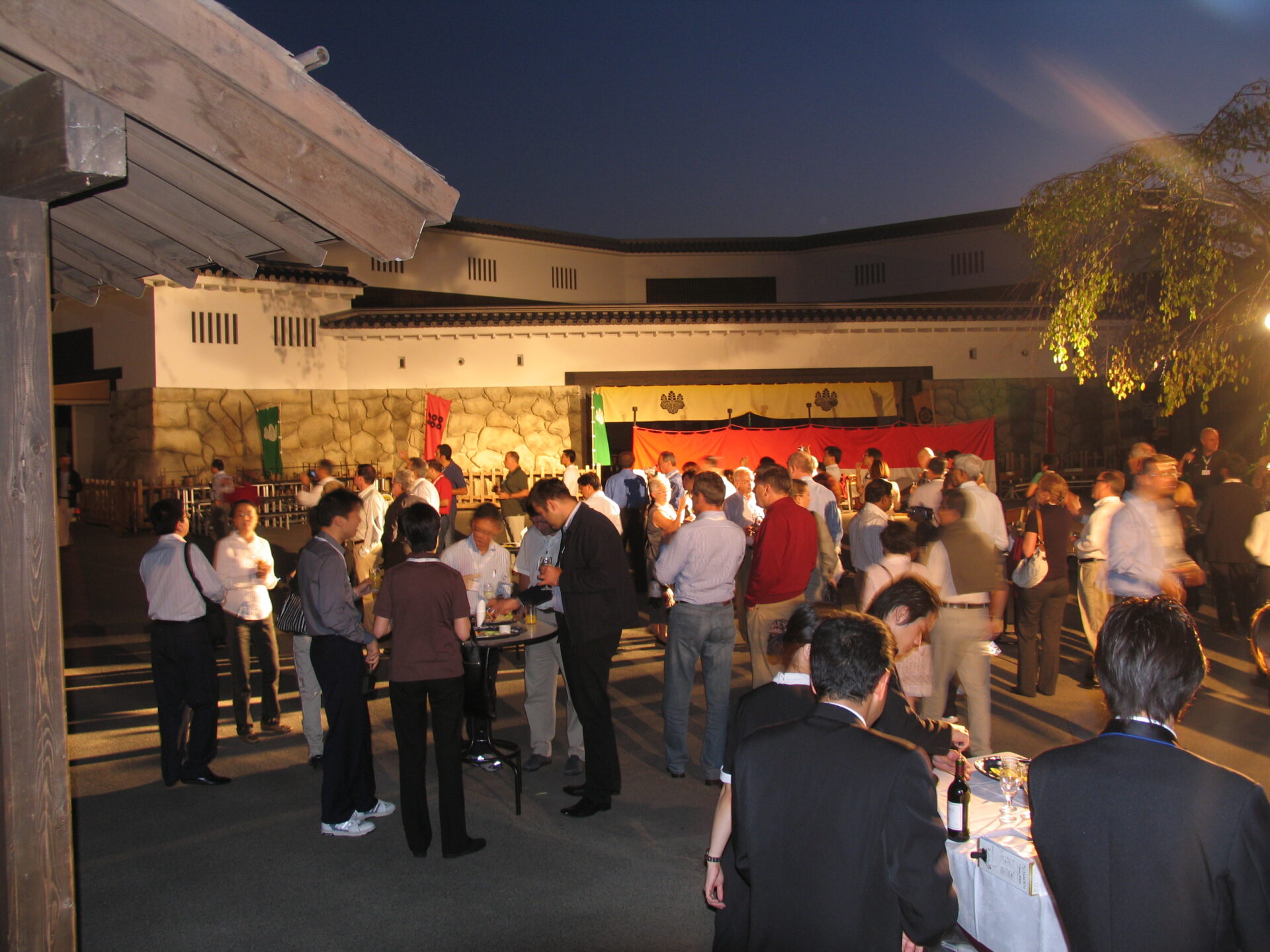 Experience the magic of an evening with Toei Kyoto Studio Park all to yourself!
Toei Kyoto Studio Park is an open set used to film movies and television productions both day and night.
Visitors can also take a close-up look at sets used for filming before television broadcasts and movie premieres.
At Studio Park, you can use these locations to plan events and enjoy the majestic Evening Studio Park.
Tour Details
Price list
1. Open set facility fee (incl. nighttime lighting facilities)
2. Nakamura-za Theater and Padios fee (incl. sound and lighting costs)
3. Operating and administrative fee (labor costs for set-up and clean-up staff)
4. Art production fee (lease costs for banners, paper lanterns, curtains, indoor paper lanterns, etc., and labor costs for preparation and removal)
5. Attraction fee (Ninja Show, Samurai Sword Fighting Lesson, Street Performance, etc.)
6. Dining fee (meals and drinks)
7. Other fees (electricity, cleaning, parking lot security, etc.)

Generally, the time of use is between 7:00 p.m. and 9:00 p.m. (except for preparation and removal work). An additional fee will be charged after 10:00 p.m.
Please note that the location to be used may change on the day of the event due to filming or other reasons (or weather conditions).
A separate fee will be charged if you have arranged for catering. (If using our restaurant, please see the menu)
Payment method for the Evening Studio Park fee
As a general rule, for first-time business transactions, we ask that you pay the full amount as an advance payment before the date of use. However, this is open to negotiation.
Evening Studio Park cancellation fee
No cancellation fee will be incurred up to one month prior to the date of use. However, cancellations made less than 1 month prior to the date of use will incur a 50% fee. Cancellations made less than 10 days prior to the date of use will incur a 100% fee.

If arrangements for attractions have already been made before the cancellation fee is incurred, the actual cost may be charged to compensate for the appearance fees of the cast, etc.
If there are expenses that have been incurred more than one month in advance of the date of use, such as banners, curtains, art production, etc., as above you will be charged the actual costs.
Precaution
Even if a location is available at the time of the preliminary meeting, it may be used as a set for filming on the day of the event, and there may be times when it is not possible to enter a given area.
In such cases, we may ask you to move to a different location than that discussed during the preliminary meeting. We appreciate your understanding.
Please note that we may not be able to accommodate the use of over 500 guests due to the availability of shelter in case of rain.
Please also be aware that we may not be able to accept other requests not mentioned above due to circumstances beyond our control.